Bloom where you are planted
yMany years ago the church was blessed with a wonderful backyard bequeathed to us by a member and neighbor. It has served us well over the years as a place to provide fun outdoor games for the neighborhood elementary school kids. Then a few years ago the church decided to add a small community garden with raised beds along the back of the park. This year with the Green family's leadership we have four beds going with all kinds of produce. The idea is that the garden becomes a community effort and community blessing.
If you like being outdoors come and be part of this community project. You just might discover that gardening is your thing. And you don't need to have a green thumb to participate. Just call the church number and let us know how you would like to help. We will add you to our garden chores team and invite you to a harvest that will bless your soul. Is that a deal or what!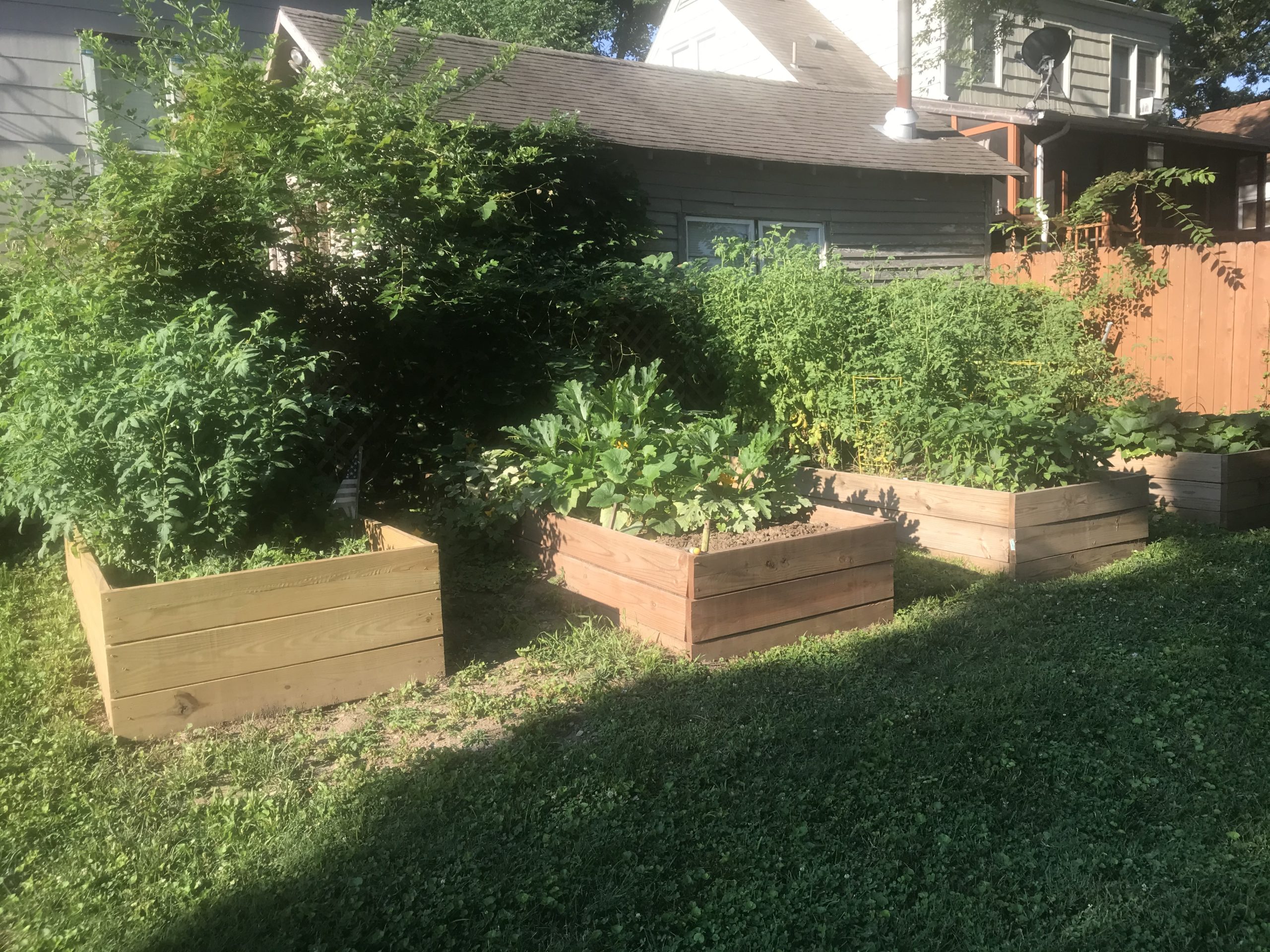 The 2020 growing season
This year's season will feature Jalapenos, Zuccini, Beefmaster tomates and cherry tomatoes,